If Shonda is trying to drive me crazy, she is succeeding. I got this from TV Fanatic.
Grey's Anatomy Photo Gallery: "Not Responsible"
It's still three
episodes
away, but February 24 could prove a critical day for MerDer.
In that Thursday's
episode
, "Not Responsible," she must choose between fertility treatments and her eyesight. This happens after
Meredith begins having trouble seeing
.
That sounds awfully serious and potentially devastating, or at least heartbreaking, for Mer. How important is her need to be a mother compared to her career as a surgeon?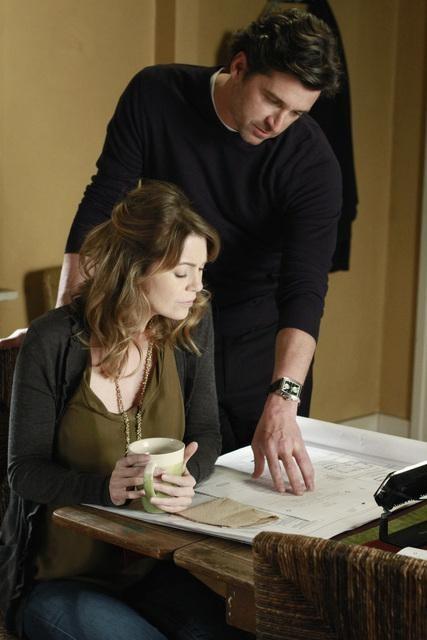 Meanwhile, Mark wants to make it very clear to Callie and Arizona that he takes his role in their parenting arrangement seriously, and April discovers a different side to Dr. Stark.
Finally, Adele receives treatment for her condition from Richard, Owen and Miranda. Click to enlarge ABC's photo gallery from "Not Responsible" and share your comments: