One of my most favorite TV actresses has passed away today after a long battle with cancer.
Kathryn Joosten who was just 72 died with her family around her today. I just watched the finale of Desperate housewives in which she played Karen McCluskey and did so brilliantly. What is so ironic is that Kathryn's character of DH died t the end of the series from cancer.
Here is an article about her passing.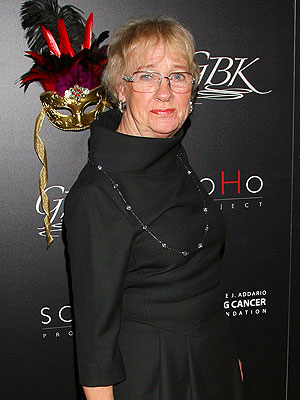 Emmy winner
Kathryn Joosten
died of lung cancer Saturday. She was 72.
The actress, best known for her role on
Desperate Housewives
as plucky neighbor Karen McCluskey and as
The West Wing
's secretary Mrs. Landingham, was surrounded by family and friends in Westlake Village, Calif., at the time of her death.
"Kathryn passed away this morning after a valiant fight against her cancer," Nadine Jolson, Joosten's rep, told
E! News
. "Her family was with her. Funeral arrangements are pending. This is a terrible loss, and she fought as hard as she could."
Joosten was a former smoker, who survived a bout with lung cancer in 2001, and had a another cancerous growth
successfully removed from her lung in 2009
as she prepared for her fifth season of
Housewives
.
"She'll be back to her feisty old self, chasing her old man down the street any day now," her rep told PEOPLE at the time. Joosten was also a vocal advocate for lung cancer awareness and research.
Kicking off her career as an actor at the age of 42, she was first a psychiatric nurse. Scoring small roles on
Dharma and Greg, My Name is Earl, Ally McBeal
, it was her comedic contributions to Wisteria Lane that her earned the Outstanding Guest Actress Emmy in 2005 and 2008.
Housewives
ended its run on ABC last month – Joosten's character passed away in
the series finale
.
Her costar Felicity Huffman Tweeted Saturday, "All my prayers and love to Katherine (sic) Joosten's family. Rest in peace, she was an amazing woman and a wonderful actress."